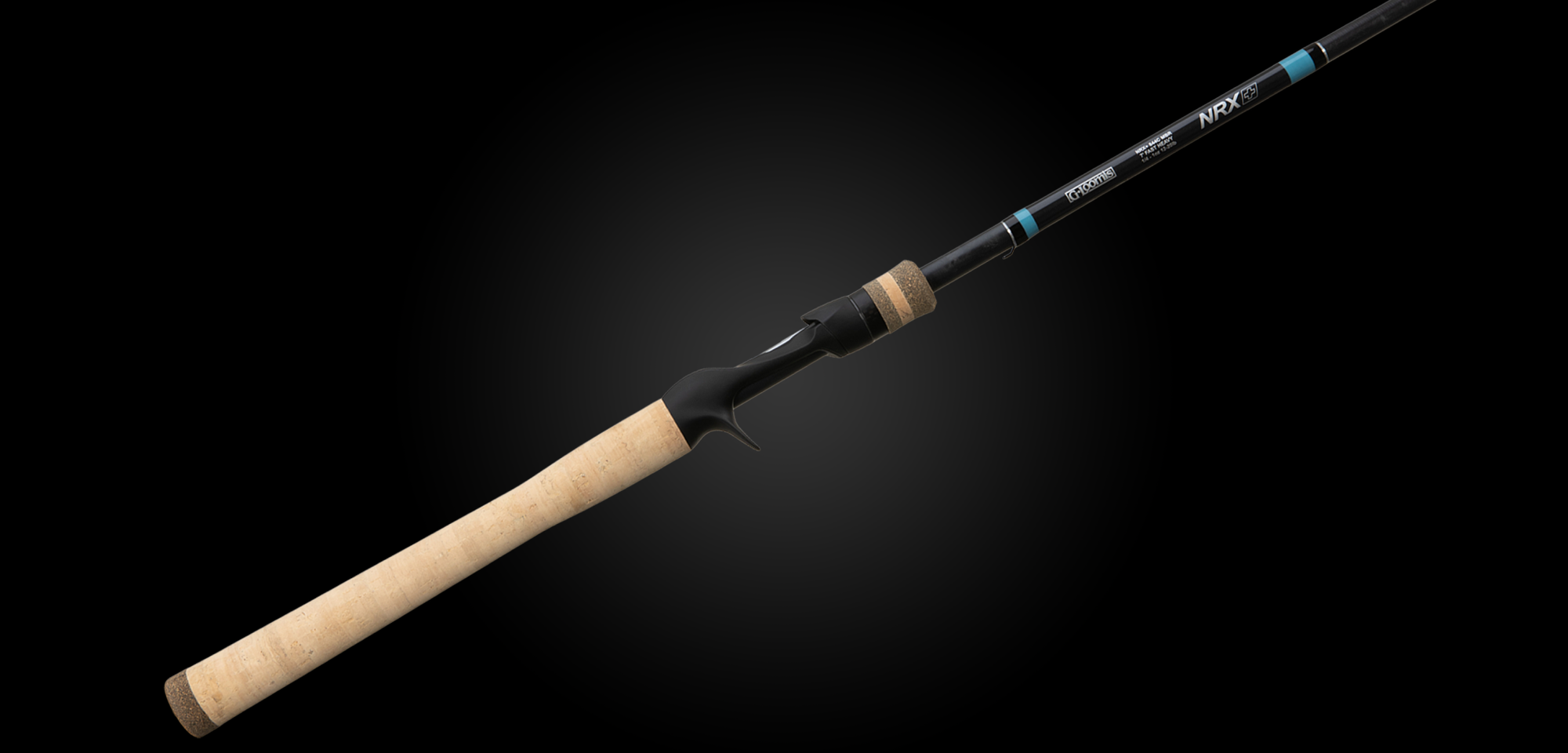 Conventional
NRX+ BAITCAST
A legendary reimagination of an iconic series of actions, the G. Loomis NRX+ Mag Bass Casting Rods are built with the most advanced technologies, construction processes, and componentry with an emphasis on universal actions and tapers to give anglers the all-around performing rods. Featuring American made blanks rolled with proprietary Spiral X technology, the G. Loomis NRX+ Casting Rods provide ultra-fast recovery for increased casting distance, heightened sensitivity, and drastic weight reduction. A multi-tapered design not only reinforces potential stress points while reducing unnecessary graphite material but also provides forgiving fast actions that can handle a wide range of lure weights and applications. Built with superior componentry, the G. Loomis NRX+ Mag Bass Casting Rods feature custom CI4+ reel seats and premium cork handles to maximize an angler's connection to the blank for unsurpassed bite transmission and all-day comfort. Complete with a hybrid guide train that helps anglers make long, accurate casts, the G. Loomis NRX+ Mag Bass Casting Rods cater to the demands of tournament anglers who need maximum versatility in their rod series.
Key Features
Spiral X graphite construction
Multi-Taper Design reinforces potential stress points within the blank while reducing unnecessary graphite material
Fuji Titanium SIC stripper guides
Ultra-lite, ultra-strong RECOIL guides
Custom CI4+ reel seat
Handcrafted in Woodland, Washington
Product Image Gallery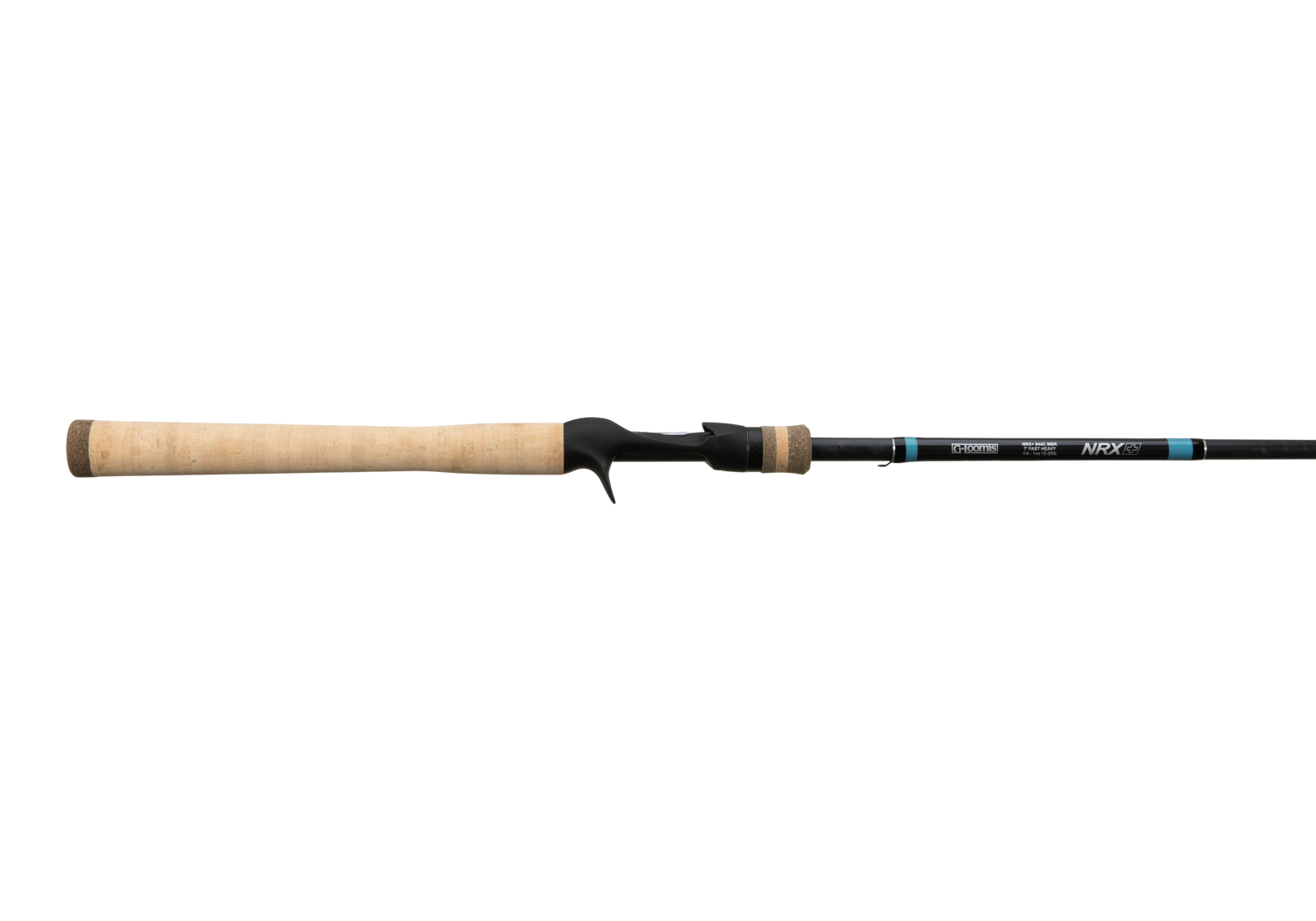 Models Available
NRX+ BAITCAST Product Variants

| Sku | Model | Length | Power | Action | Pieces | Line (lb) | Lure (oz) | Handle | Price | |
| --- | --- | --- | --- | --- | --- | --- | --- | --- | --- | --- |
| 12854-01 | NRX+ 783C MBR | | | | | | | | $699.00 | |
Technology
Ci4+ Reel Seat

CI4 is an original material reinforced with carbon fiber that is lighter and has a higher strength than conventional resin material. CI4+ is an advanced version of the original CI4 material and is 2.5x more rigid than its predecessor. The use of CI4+ for the reel seat increases sensitivity and reduces weight while also delivering remarkable rigidity for perfect reel fixation and better rod efficiency.

MULTI-TAPER DESIGN

Since 1982, we've pushed the boundaries of manufacturing technology, materials innovation, and product design. That's why G. Loomis rods deliver superior performance, heightening angler experience and effectiveness on the water. While there are countless examples of this philosophy in action, one technology in particular encapsulates our drive to build the most advanced rods in the world: Multi-Taper Design.

Multi-Taper Design is best described as a series of "micro-tapers" within the overall taper of the rod. This unique, proprietary process allows us to use more material on potential break points and less material everywhere else. To accomplish this, we manufactured a custom rolling table...and it's the only one in existence today. The result is a catalog of precisely defined actions that strike a perfect balance between durability and performance.

SPIRAL X

This is the description.Shimano's proprietary Spiral X technology utilizes triple layer construction consisting of an oblique fiber core layer, a longitudinal middle layer, and a reverse-oblique fiber outer layer. This unique construction increases rigidity without increasing weight, providing virtually instantaneous power transmission when casting or fighting a fish.

Spiral X construction consists of three layers: an inner and outer layer of seamless Infinity Tape tightly wound diagonally in opposite directions, and a layer of vertical fibers called Muscle Carbon in between. Utilizing Infinity Tape in place of a traditional sheet of horizontal fibers reduces overall weight and creates actions with superior torsional rigidity and hoop strength.